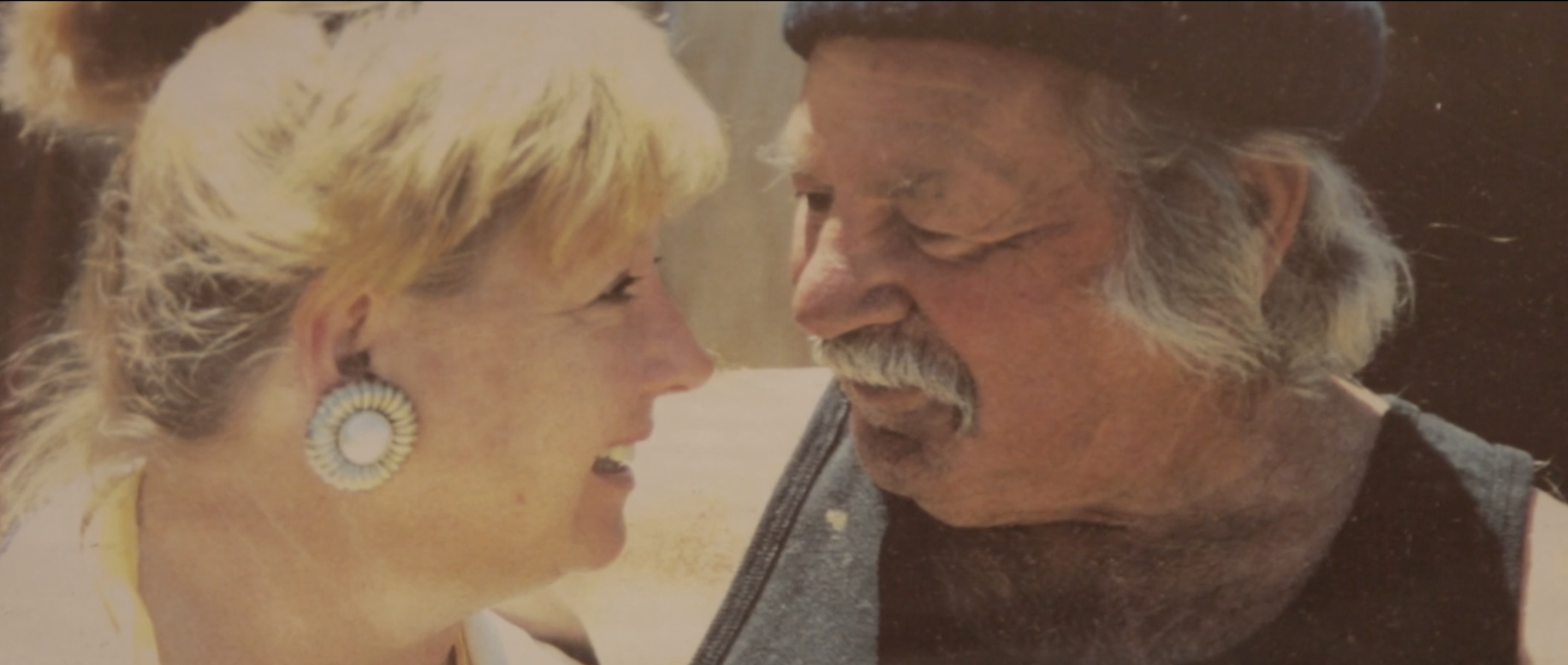 As the story goes…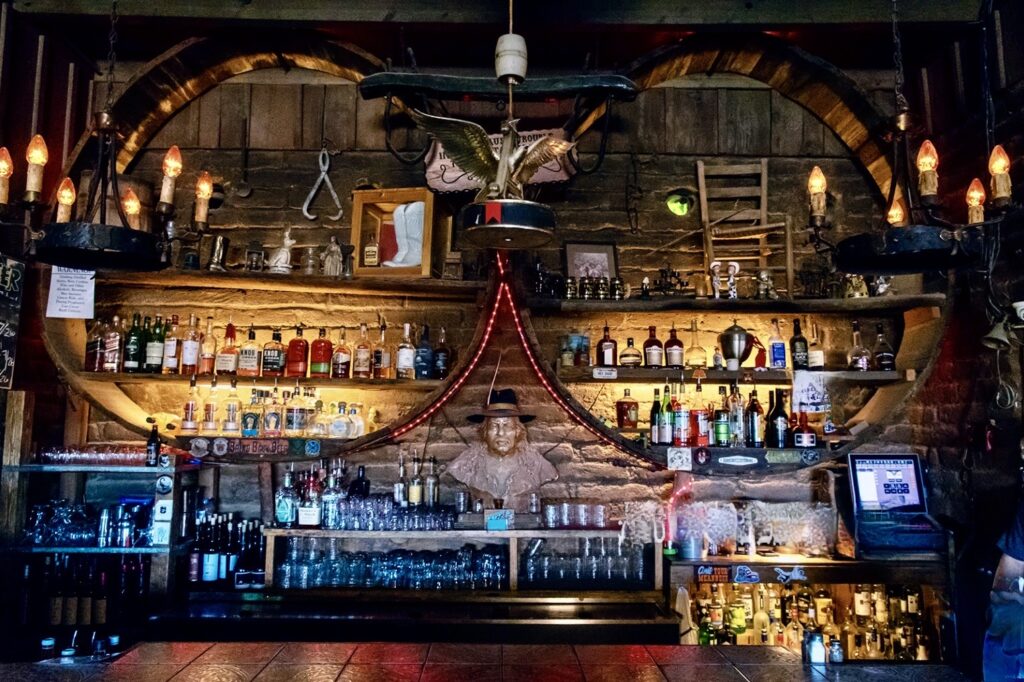 The legendary Pappy + Harriet's Pioneertown Palace has been delighting locals and travelers alike since 1982, with its Santa Maria barbecue, live music, dancing, and friendly service. There is also a long history here. In 1946, Pioneertown was founded by a group of Hollywood investors with dreams of creating a living movie set — an 1870s frontier town with facades for filming and interiors open to the public.
On the outside were stables, saloons, and jails, and on the inside, were ice cream parlors, bowling alleys, and motels. Roy Rogers, Gene Autry, Russell Hayden, and the Sons of the Pioneers (for whom the town was named) were some of the original investors and personalities who helped build and invent Pioneertown. More than 50 films and several television shows were filmed in Pioneertown throughout the 1940s and 1950's.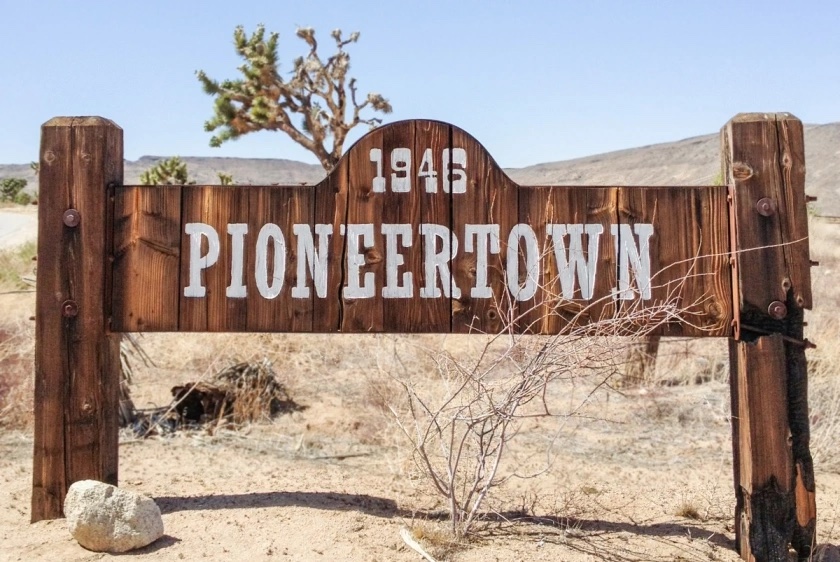 In 1946, where Pappy + Harriet's stands today, was a facade used as a, "Cantina," set for numerous western films well into the 1950s. In 1972, Harriet's mother, Francis Aleba, and her husband, John, purchased the building and opened, "The Cantina," an outlaw biker burrito bar. The Cantina rollicked for 10 years, and when it closed, Francis and John made sure the building stayed in the family.
In 1982, Harriet and her husband, Claude "Pappy" Allen, opened, "Pappy + Harriet's Pioneertown Palace." While the bikers still hung around, Pappy and Harriet's presence created more of a family atmosphere. With family-style Santa Maria bbq, hearty comfort food, and live music featuring Pappy and Harriet, The Palace quickly became a local favorite with all walks of life getting along under one roof!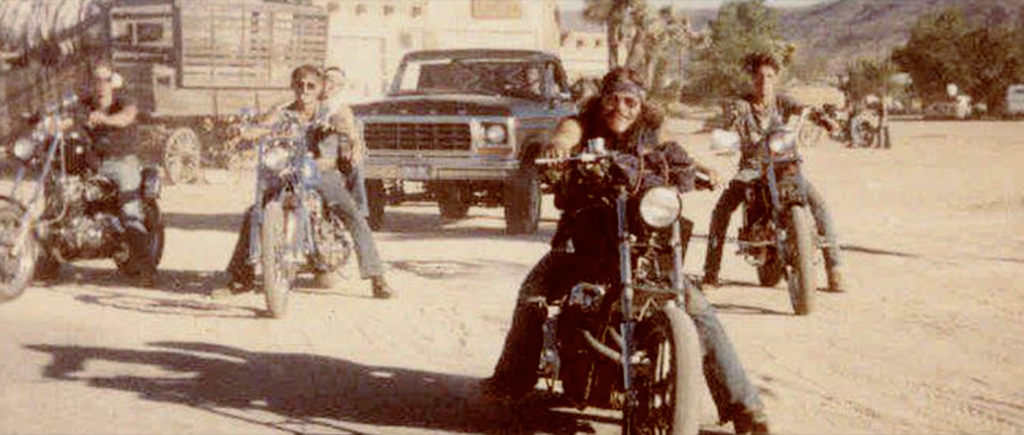 When Pappy died in 1994 his friends and fans flew from all over the world to be at P+H for a celebration of his life. Victoria Williams, a good friend of Pappy and touring partner wrote the song, "Happy To Have Known Pappy," which talks about that day. Harriet sold the bar to a family friend who gave it up after a few years. The next owners were former patrons who loved P+H and wanted to see it back with more music and life the way it was when they fell in love with it.
Several years later, Joshua Tree National Park exploded with visitors, the secret was out, and Pappy's was the place to be. Musicians from Paul McCartney to Lizzo, Belle & Sebastian, Orville Peck, Patti Smith, Taking Back Sunday, The Psychedelic Furs, Lorde, Lucinda Williams, Arctic Monkeys, Robert Plant, Peaches, The Dead Kennedy's, Gregory Alan Isakov, Jesse Daniel, Everclear, Ani Di Franco, The Zombies, Coheed and Cambria, and countless other eclectic talents have graced our indoor and outdoor stages. 2023 has mind-blowers like Phoenix and Mac Sabbath cementing our lineup as always something for everyone. Our patrons come from all over the world so you never know who you might have the most fascinating conversation with!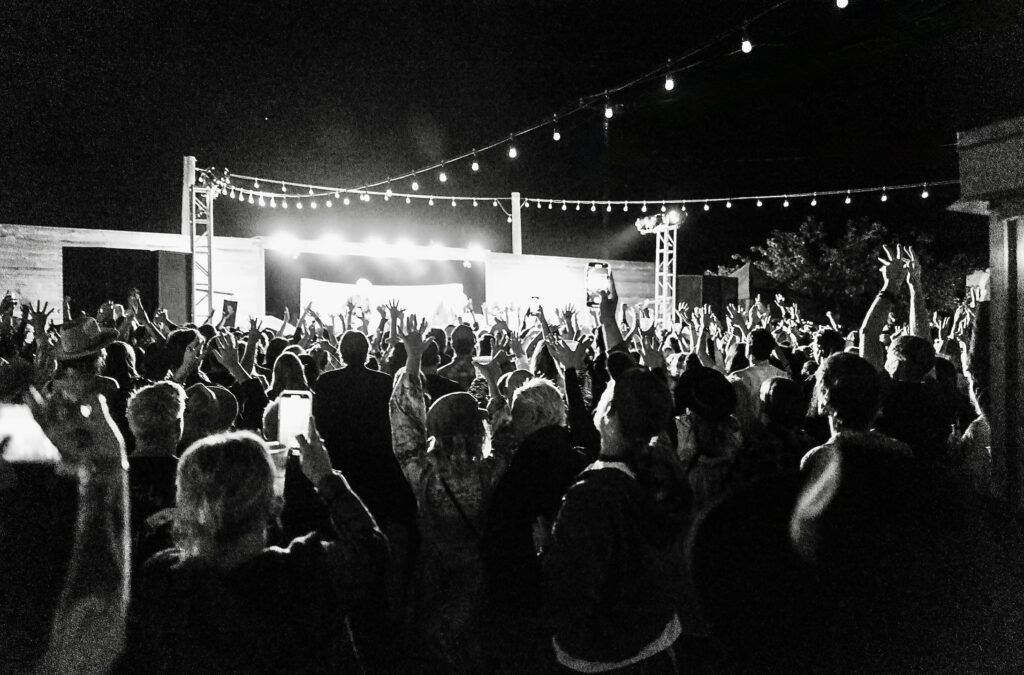 The honor of stewardship has passed to new hands as of spring 2021. The legendary roadhouse that is Pappy + Harriet's just hit 40 years strong, is thriving more than ever, and will likely outlast us all. Harriet still plays locally, so if you happen to have the incredible luck to catch her…make sure to thank her for what she and Pappy created that continues to inspire and make so many people happy.
See you at The Palace!
Pappy + Harriet's remains a cultural institution both locally and globally. continuing the legacy and tradition of world-class live music for all, great bbq, good times, and unmatched vibe. in memory of Pappy, Harriet, and all those who came after.